SHOOTIN THE SHIZNIT Shooting Starr episode 11
---
Posted on 11/17/123 by Brian Tramel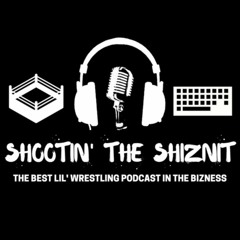 In the 11th episode of "Shooting Starr" BT sits down with
Dustin Starr for the episode titled "I Got Some Things To
Talk About…." In this episode they talk about the hustle,
EPW, Johnny Dotson going to IMPACT tapings, Seven, Gangrel,
Jerry Lawler, Memphis Wrestling politics, Fandango, Enzo and
much more! BT does not hold back and Dustin answers
EVERYTHING!

Check out Patreon ! Subscribe now !


---