PAT MCAFEE: Pat McAfee praises WWE and The Rock as he reflected on a crazy Friday
---
Posted on 9/19/123 by Colin Vassallo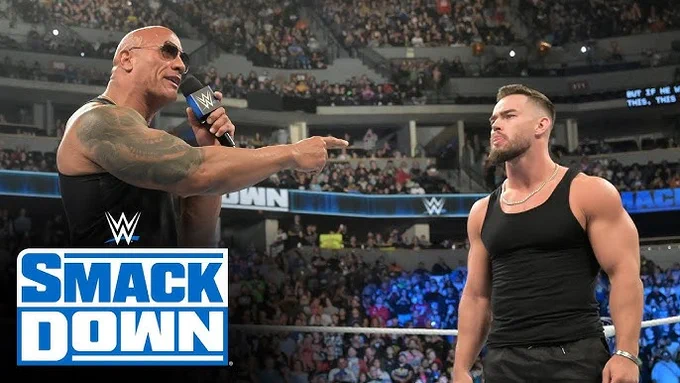 Pat McAfee describe his whirlwind Friday afternoon where he
showed up on Smackdown with The Rock as a surprise, just
hours after finishing his show on ESPN.

"Got their 5:34 local time, traffic from Boulder to Denver
was not great. Show starts 6 local time," McAfee explained,
saying that for those who ask how quick do things come
together in WWE, it's "real quick!"

McAfee praised the Denver crowd who were super loud and were
even louder when "If ya smell…" hit the speakers.

"What a night dude, I'm so thankful that I was even asked to
be there," McAfee continued.

He said that they even made him do another scene with The
Rock and John Cena backstage and said he didn't need to be
there as there was no reason for him to be in that scene,
but WWE wanted him there.

"I don't know how you're supposed to say no to all this
stuff," McAfee said, adding that he keeps getting all these
dream scenarios for him that he can't refuse.

"The WWE has seemingly done that for me more than other
group of humans on earth so I appreciate the hell out of all
of them over there," McAfee said.

He also noted that he was told to stay in the ring the whole
time when The Rock was there and again he said he shouldn't
be there, but the powers that be still wanted him there and
then told him he'll get on the action too by dropping the
People's Elbow on Theory.

---