TKO: Major WWE and UFC events could come to same city in same weekend in future
---
Posted on 9/12/123 by Colin Vassallo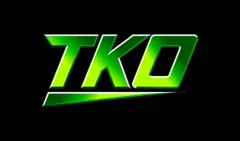 Speaking to ESPN, UFC Senior Executive Vice President and
Chief Operating Officer Lawrence Epstein said that WWE and
UFC might run major events on the same weekend in the same
city in the future.

So far that scenario only happened once, last year in Las
Vegas when UFC had International Fight Week and WWE had
Money In The Bank on the same day. Originally, MITB was set
for Allegiant Stadium but that was eventually moved to the
much smaller MGM Grand Garden Arena after ticket sales
didn't reach the minimum to make a stadium show viable.

Epstein said that bringing the WWE and UFC shows to the same
city in the same weekend would allow them to go to tourism
authorities and get them to pay for a package deal coming to
their jurisdiction. WWE already gets incentives from cities
to hold certain major events.

In the same ESPN story it was also confirmed that Paul
"Triple H" Levesque will retain his Chief Content Officer
role at WWE as head of creative.

---