SHOOTING THE SHIZNIT Episode 710: Was It Really THAT Good?
---
Posted on 5/12/123 by Brian Tramel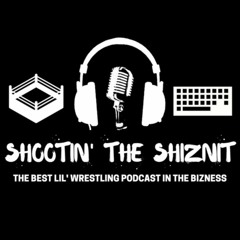 It's time for a "special edition" of STSPOD ! "Was It Really
THAT Good?" E29, Episode 710.

Long time wrestling fans always talk fondly of the old days
in professional wrestling, so Gene Jackson and Brian Tramel
have joined forces to take a look at wrestling shows in the
WWE VAULT or on YouTube. In this episode they review the
infamous Snowman angle on Memphis Wrestling. After the Gene &
BT are done - they answer "Was It Really THAT Good?" !!

This is an episode to celebrate our 6th Annual "All episodes
Memphis. In May."

---