SHOOTING THE SHIZNIT episode 683: STSPOD reviews AEW Revolution
---
Posted on 3/08/123 by Brian Tramel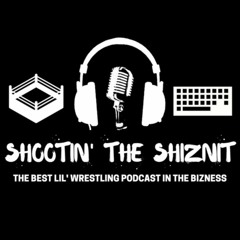 It's time for a special edition "Shootin' The Shiznit" with
STSPOD DYN-O-MITE!! Brian Tramel & Lance LeVine are on hand
to review the PPV #AEWREVOLUTION in their quick RT format !
They answer the following questions about the show:

-Hits?
-Misses?
-MVP??
-What do they want to see on next week's show?
-MUST SEE ?



---