LEAD STORY: Jay Briscoe's daughters injured in car crash that took his life
---
Posted on 1/18/123 by Colin Vassallo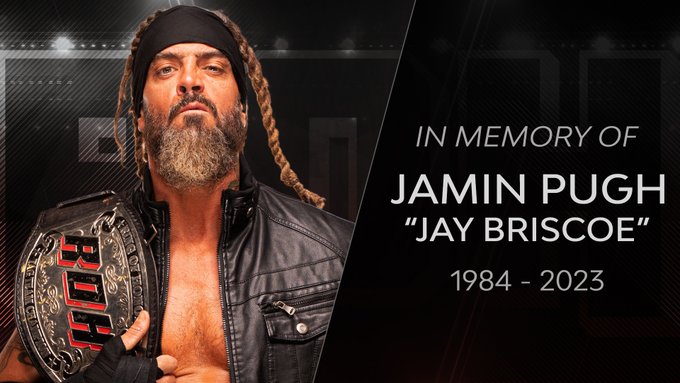 Jay Briscoe's wife Ashley posted on Facebook asking for
prayers for her daughters, one of whom was going into
surgery while the other one had some "pretty serious
injuries."

Details on the car crash that claimed two lives, including
that of Briscoe, are still scarce apart from the driver of
the other car was also killed. The early reports said that
there were two other critical patients, one of whom was
referred to as pediatric. One of his daughters is 12 years
old while the other is 9.

"We need prayers! Gracie is on her way into surgery on her
back. Jamin would want the whole world praying for his
little girl," Ashley wrote. "Pray for her precious legs to
move again! Pray for Kayleigh who has some pretty serious
injuries, but is stable and resting."

Just a day before the tragic accident, Ashley posted photos
of all four of them in a car on the way to attend the Spirit
of Hope Grand National Championships.

The Laurel School District also closed their schools today
out of respect for the family.

---