SHOOTING THE SHIZNIT episode 653: Rollin' into Mempho
---
Posted on 11/21/122 by Brian Tramel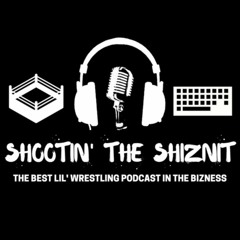 It's time for STSPOD presents "Rollin' Into
Mempho." Brian Tramel is joined by RYNOJB to
review Championship Wrestling from Memphis
(Episode 91,11.19.22) for Episode 653 in
their quick RT format ! They answer the
following questions about the show:

-Hits?
-Misses?
-MVP??
-What do they want to see on next week's
show?
-MUST SEE ?


---