World League Wrestling returns to Troy, MO on August 13
---
Posted on 8/02/122 by World League Wrestling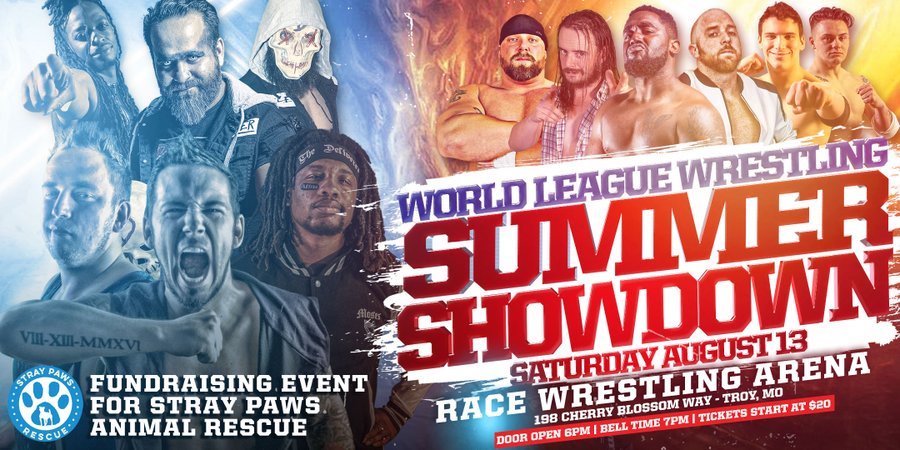 World League Wrestling presents Summer
Showdown! A live professional wrestling
event that is family-friendly and stays true
to pro-wrestling

World League Wrestling returns after our
summer break on Saturday, August 13, 2022.

At our last event, fans saw the crowning of
the NEW WLW Tag-Team Champions in High Level
Enterprise. On Saturday, August 13 - High
Level Enterprise will defend against
Dysfunction in a rematch. Also scheduled to
appear - Moses "The Deliverer", Billy the
Kidd, Camaro Jackson, Jack Parker Jr.,
Leland Race, and more!

This event will be raising funds and
donations for Stray Paws Rescue in St.
Peters, MO. Bring in an item, and you'll
receive a raffle ticket to try and win one
of many items that we will have up for
grabs! A full list can be found on this
event page!

---