AS I SEE IT - 11/28/2002:
Two Things Fans Can Be Thankful For This Thanksgiving
by: Bob Magee
As we approach Thanksgiving, here are a couple of things wrestling fans can be thankful for...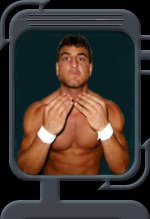 First, if you get a chance this Thanksgiving after your turkey, stuffing, and relatives...take some time to watch "Cousin Nunzio", better known as James Maritato, debut this Thursday on Smackdown.

Those of us in Philadelphia have a soft spot in our hearts for Maritato.

Despite a all-too-frequent comedy gimmick as part of the "FBI", Maritato was one of the most legitimately well rounded performers in ECW history. With a strong amateur wrestling/shootfighting component as a part of his in-ring work, through training by the legendary Billy Robinson, he competed in Japan's UWFI.

REAL old time ECW (Eastern Championship Wrestling) fan will remember that Maritato was involved in the promotion's first real feud with Tommy Cairo.

This was back in the bar show days in 1992, prior to even Eddie Gilbert's tenure as booker....long before he did the FBI gimmick, and long before any more than a handful of fans were aware of his UWFI background.

Maritato had just broken into the business in 1991 after training at New York City area schools.

He came to ECW under the name Damien Stone in 1992. This was right around the time that Eric Lindros was awarded to the Flyers (instead of the Rangers). Stone was introduced as from New York City, and wore a Rangers jersey. The crowd reacted as any good Flyers fans (and smart fans smelling a good angle on something) would react.

Stone got monster heat out of that simple little thing. Cairo saw the heel crowd reaction, looked back at Stone and in a moment, started playing with it on the spur of the moment and created ECW's first feud.

The brand-new ECW, having just picked up the ashes of Joel Goodhart's TWA, had a feud for months...just off something as simple as that.

Guido continued on with ECW as part of the "Full Blooded Italians" together with Tony Mamaluke, "Big Sal E. Graziano" and other occasional assorted bit players like Tracy Smothers, Tommy Rich, and JT Smith as associate/semi-official "Italians". He held the ECW Tag team titles twice with Tracy Smothers in 1997 and with Tony Mamaluke in 2002.

In that final year of ECW's existence, Maritato was linked with Tony Mamaluke and the team became known for working the kind of style that they had always been able to... a good old fashioned old school style working tag team.

Maritato has worked Ring of Honor and numerous other independents since ECW's closing, including New York City's USA Pro Wrestling, Ontario's Border City Wrestling, NWA Wildside, and XPW.

The program that WWE seems to be coming up with is as Jamie (K)noble's "crazy couzin Nunzio". Let's hope that WWE allows him the chance to show some of his real in-ring talent, and doesn't just bury him under another stupid gimmick.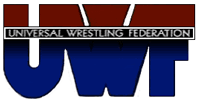 Next, those of us that are of a certain age can remember back to the 1980s, watching what was likely the best episodic wrestling television in North American history not written by Paul Heyman... Bill Watts's Mid-South Wrestling/UWF.

Watts's Mid-South was exceptionally well-written television with matches designed to look like athletic contests, with promos designed to well...promote the next match or the house show... in short, to draw money... and not designed to come up with cute catch phrases, or to show off comedic talent.

Names like the Rock and Roll Express, Midnight Express, The Freebirds, The Junkyard Dog, Hacksaw Jim Duggan, Buzz Sawyer, Magnum TA, Terry Taylor, Ivan and Nikita Koloff, Jim Cornette, Hacksaw Butch Reed, Dr. Death Steve Williams, Sting, Rick Steiner, Ted Dibiase, Hot Stuff Eddie Gilbert, Missy Hyatt, Dick Murdoch (to mention but a few)

In the late 1980s, Philadelphia was lucky enough for a brief period to get both UWF and its secondary show, Power Pro Wrestling, as an antidote to the Titan 'Toon Adventures pablum most of us were limited to viewing in the Northeast.

The Mid-South broadcasts enjoyed exceptional ratings success and helped Watts and his crew of workers draw money all over the Mid-Southern United States. At one point, Mid-South TV held a ranking unheard of at the time...a wrestling show that was in the top three of syndicated programming nationwide.

Many of us not living in Louisiana, Okalahoma, or Arkansas (including yours truly) got tapes from various tape dealers, with fourth or fifth generation quality that was shaky at best.

Many of us always said that they'd gladly pay for something that was decent quality, or wished we had friends down in the area, in those pre-Internet days.

Well... in time for the holiday season, these tapes are available from the original broadcast masters through the Watts family themselves.

Ene Sooro Watts and Joel Watts (producer for many of the then state-of-the-art UWF and Mid-South telecasts) are running a company called Universal Wrestling Archives, which will be a central source for Mid-South Wrestling, Power Pro Wrestling, and Universal Wrestling Federation tapes.

Oddly enough, the person who suggested this idea to the former Mrs. Watts was well-known director/producer Ron Howard. Howard spoke to Watts while he was working as the co-producer of Barry Blaustein's documentary, Beyond the Mat.

Howard told her that, while he wasn't a fan of today's product, or most of yesterday's...he had been a fan of the Mid-South/UWF shows because of their realism and incredible production value.

Back in those days of bare-bones production values, Watts's TV used mainstream music to introduce his wrestlers (and actually paid for it via ASCAP), with a jazz instrumental that is still one of the most addictive sound tracks around (which you can download courtesy of the Watts family here) to open his Mid-South and UWF shows.

The first of the videos are now available with December 1981-December 1982 shows, primarily commentated over by the late Boyd Pearce and Bill Watts himself.

You can see Junkyard Dog when he was a folk hero to the people in the region, long before Vince McMahon turned him into a cartoonish racial caricature... Ted DiBiase and Hacksaw Duggan as kick-ass, but technically proficient wrestlers... a Dream Match of the time, with Ernie Ladd, Afa and Sika "The Samoans" vs. Andre The Giant, Dusty Rhodes and Junkyard Dog.

Check these videos out at: Universalwrestling.com. As time goes on, more videos will be released from the mid and late 1980s, an era some regard as the best episodic wrestling television ever aired.
Until next time...
_________________________________________________________
(If you have comments or questions, I can be reached by e-mail at bobmagee1@hotmail.com)