AS I SEE IT - 10/28/2002: A Man of Courage Leaves Us...
and his Wrestling Connection

by: Bob Magee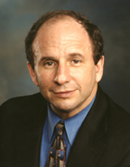 This week, an item within the news that far transcends any discussions about professional wrestling...or recent angles within it that nauseated many longtime WWF/E fans, as well as this columnist. Any discussion of the reason WWE considers simulated sex scenes with corpses to be appropriate fare for prime-time viewing can wait for another time.

The people of the United States and the United States Senate lost one of their greatest voices Friday, when Minnesota Senator Paul Wellstone (DFL) was killed in a plane crash in northern Minnesota on Friday; along with his wife, daughter, three staffers, and the plane's two pilots about 10:00 am Central Daylight Time, as the plane went down in freezing rain and light snow near a small town airport about 175 miles north of Minneapolis, MN.

The crash and Senator Wellstone's death came just days before the United States's mid-term Congressional and Senate elections, in which Senator Wellstone was running for a third six-year Senate term.

There were two wrestling connections within this tragedy, one you knew about, and one you probably didn't.

Senator Paul Wellstone, prior to his academic and political careers, was a top-level high school and college wrestler....to the degree that Wellstone was honored as an "Outstanding American" in 1991 by the National Wrestling Hall of Fame, located in Stillwater, OK.

The National Wrestling Hall of Fame honors as "Distinguished Members", several professional wrestlers who were outstanding amateurs, including the WWE's Kurt Angle, professional wrestling legend Earl McCready, former NWA Champion Dick Hutton, and legendary junior heavyweight Danny Hodge.

The passage honoring Senator Wellstone read as follows:

"...Wrestling and athletics had a huge influence on Paul Wellstone's life. While growing up, he decided to try his hand at wrestling and found something in the sport that gave him the confidence he needed to be successful.

That same confidence propelled Wellstone to victory in the race for the U.S. Senate in 1990. His tireless campaign helped him spring one of the largest upsets in Minnesota's political history.

Wellstone went out for his school's wrestling squad while in the 10th grade and never lost a dual meet. In college, he still had wrestling in his blood and continued to wrestle at the University of North Carolina-Chapel Hill, where he was undefeated for two years and Atlantic Coast Conference champion in his second year.

In 1965, Wellstone graduated with a B.A. in political science and earned his doctorate in 1969. He accepted a teaching position at Carleton College, teaching for 21 years before being elected to the U.S. Senate.

While he was teaching at Carleton, he not only decided to referee wrestling, but he coached junior high and helped with Carleton's program. His interest in wrestling continued to grow when his sons began to participate in the sport.

Wellstone's former profession is reflected in his current line of work. He has made efforts in his legislation to benefit children and maintain quality education levels.

Further, Friday's news coverage of the tragedy saw him eulogized by Minnesota's governor, former WWF wrestler and commentator Jesse Ventura.

Ventura, ridiculed by many when he ran for Governor, won office and served the state of Minnesota for his four-year term. As Governor, he has the responsibility of naming a temporary replacement for Senator Wellstone until the new Congress takes office in January 2003. The choice Ventura makes may well determine (at least for a three month period) the party that controls the United States Senate.

Politicians and the various talking heads on political and news shows over this past weekend talked about how Wellstone's background as a wrestler may well have contributed to his tenacity in advocating for the rights of working people, expanded government aid for the poor, universal health care, more federal spending on education and a higher minimum wage....privileges that some of this column's Canadian and European readers take for granted...but that Americans cannot.

Senator Paul Wellstone didn't advocate these positions because they were in vogue. He fought for them because he believed in them. In an era where political viewpoints are for sale to the highest bidder, Wellstone stood out as a rare voice who meant what he said, said what he meant, and stood for what he actually believed.

In a time where personal values, entertainment styles, political beliefs, and all forms of human relations are subject to falling in and out of favor in a "flavor of the week" syndrome...it was nice to see someone so committed to his viewpoints in a position of power to do something about it.

Many members of the United Senate, even those who passionately disagreed with the political stances that Senator Wellstone took, including his recent opposition to President Bush's war in Iraq; were in tears this weekend as they appeared on various news and political talk shows to speak about their colleague and friend.

Condolences go to Senator Wellstone's two surviving sons, Mark and David, to his six grandchildren, the people of the State of Minnesota, and the people of the United States that he spoke on behalf of so passionately.
Until next time...
_________________________________________________________
(If you have comments or questions, I can be reached by e-mail at bobmagee1@hotmail.com)