AS I SEE IT 7/14: Wrestling does good

AS I SEE IT
Bob Magee
Pro Wrestling: Between the Sheets
PWBTS.com
This week, some examples of the good professional wrestling does, and how you can help.

Hoosier Pro Wrestling of Columbus, IN will partner up with JD Byrider in Columbus, IN for a fundraiser to benefit the Love Chapel, an effort of local churches that helps people with social service and hunger needs, including the recent floods that affected the Midwest.

The 2007 event raised 486 cans of food for last year's version of this event.

This year's event will take place on July 19th at 4:00 pm at JD Byrider on 2645 National Road in Columbus, IN. Along with the show, there will be raffles for JD Byrider/Tony Stewart Memorabilia with the proceeds also going to help Love Chapel and their work.

The event is a free event, with admission as four cans of food/non-perishable food items.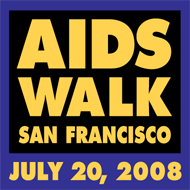 Then there's "Cheerleader Melissa" Anderson, who's working to raise funds for HIV/AIDS.

Anderson said "I have once again registered for AIDS Walk San Francisco and am VERY excited about the event. This is an important issue to me so I have set an ambitious fundraising goal. I want to do as much as I can to make a difference in the lives of men, women, and children affected by HIV and AIDS." Anderson has already raised $1,275 of her $2,500 goal for AIDS Walk 2008/San Francisco.

To assist her in this effort, go to this link to pledge.

Then, a note from Ryan Lipinski, wife of PWBTS contributor Dr. Keith Lipinski discussing another effort to to raise funds for HIV/AIDS, using the Chicago Marathon :

"My hubby Keith is too busy training for the Chicago Marathon and at his new job he doesn't have the time to email you all again begging for money, I mean donations.

I'm happy to report Keith has almost reached his goal, but we need your help to raise $400 more dollars by [this] Tuesday for his AIDS Marathon Training Program!

Thank you so much for all who have donated, and this is our last plea for donations I promise!!!! If you are so inclined, click on the website below to donate.

His training is going great, he's down to 204 pounds (almost at his wedding weight and the weight I met him at) and he recently did a 12 mile run with no problems and actually ran an extra mile afterward! He's running between 30-40 miles per week. Not only is feeling great, he looks great too!

Hope you all can come out and cheer him on on October 12!

Love,
Ryan Lipinski

If you'd like to help, go to Runkeithrun.com.

If you can quickly, send a donation, please do so today as you read this column.

CWF Pro Wrestling for Charity is hgolding a card to raise funds for cancern research this Saturday in Birdsboro, PA at the Birdsboro Community Center, 201 E. Main St. (Route 724), Birdsboro, PA. For tickets, e-mail TheCWF@verizon.net.

CWF Heavyweight Champion - Maxx Crimson will be looking to defend his title against the former Champion CREMATOR! At ringside, Ron "The Voice" Raines will be handcuffed to "Captain" Rick Adams to prevent his interference.

-CWF Universal Champion - New Champion, Jak Molsonn will be placing his newly won belt on the line against Twisted Tate

-CWF Cruiserweight Champion - With the Best of 7 series tied at 2 wins a piece, can the Champion, Ed House go 1 up on the "Worlds Strongest Man" Dave Patera or will the challenger look to injure House further to go 1 up on the Champion.

*House suffered a knee injury on our June 21st show, caused by Patera

-CWF Tag Team Champions - "Preacher" Jon Cannon & Jasin Karloff were crowned new Champions when they outlasted 3 other teams in a Gauntlet Match. Will the CWF be throwing the same at them again. Either way, the belts will be on the line!

Battle Royal Champion - Ron "The Voice" Raines was able to hide yet again behind Vyrus to retain his Championship. How long will the weasely manager be able to keep doing so? The CWF is looking to add more competitors to this Battle Royal to make things even harder for Raines and his charge, Vyrus.

-The Gyration Sensation (Johnny Mackentyre & Frankie Frizzo) vs. The Kasket City Saints

Also appearing - Mark Mest, the Moonshiners, Scott Rage, Miss Dixie, Korpse, Highway Man Jim Branigan and many more!

Suggested yicket donation is $10. Help us spread the word for this worthwhile cause!

Let me add one more non-wrestling related thought. I've written a few times on classic wrestling venues being torn down, such as has recently happened with The Sportatorium, the Philadelphia Civic Center; and one that almost happened, the Cow Palace.

Well, one of the classic sports venues in my memory is being torn down as we speak...baseball's Tiger Stadium in Detroit. I saw my first major league baseball game there as an eleven year old in 1968, with George Brunet pitching against Detroit's Mickey Lolich, with Willie Horton hitting a home run.

Although the part was old, even in the 1960s, it's one more memory that has now disappeared. That is very sad.

If you have comments or questions, if you'd like to add the AS I SEE IT column to your website or for advertising requests, I can be reached by e-mail at bobmagee1@hotmail.com.

_________________________________________________________

If you have comments/questions, or if you'd like to add the AS I SEE IT column to your website, I can be reached by e-mail at bobmagee1@hotmail.com)